Valentine drinks? Oh, yass! Valentines Day, this sweet day full of chocolate, pretty cards and flowers can begin and can end as sweetly as it has begun…
… with beautiful cocktails, mocktails, coffee, liqueurs, more or less boozy, but worth of bookmarking not only for Valentines but for any festive day! Today I present you with this amazing collection of vegan (non)boozy drinks that you can include in your beautiful Valentine Day scenario. Be sure to also check my Amazing Collection of 27 Vegan Valentine Desserts too! With special thanks to all my dear friend food bloggers who participated in this great roundup, I leave you to browse these great recipes!
Vegan Caramel Oat milk Coffee, NUTS AND WALNUTS
Rice coffee or the tale of the tail, NUTS AND WALNUTS
Vegan Nutella Cream Liqueur, YUMSOME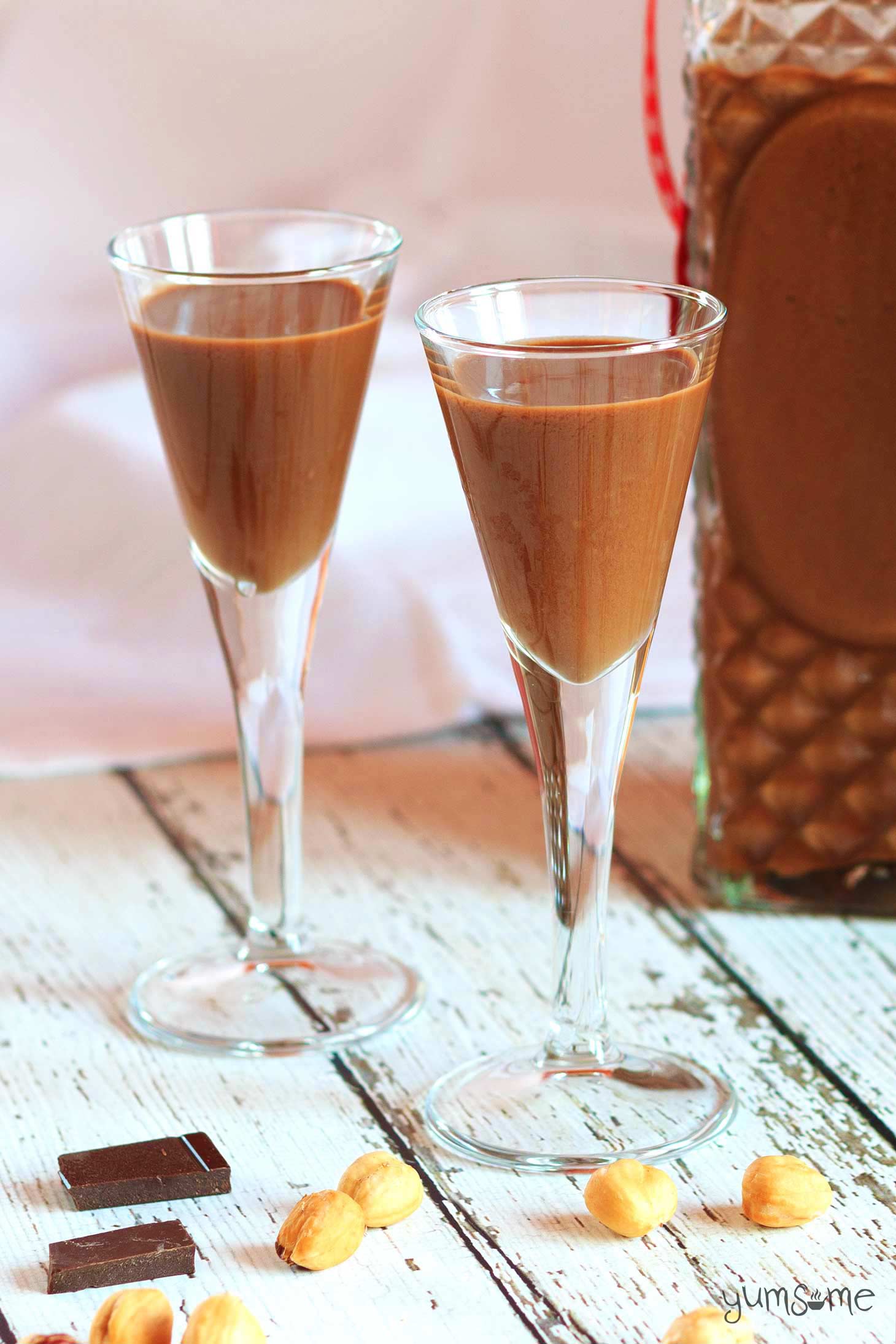 How to make Mulled Wine (and Mulled Cider), YUMSOME
Strawberry Almond Milk (Vegan, paleo, SUNNYSIDE HANNE
Chocolate Caramel Affogato (Gluten-Free, Vegan), STRENGHT AND SUNSHINE
Sparkling Pineapple Mojito, FRIED DANDELIONS
Champagne Sangria with Pineapples and Berries, FRIED DANDELIONS 

Red Wine Chocolate Shakes + Video, RHUBARBARIANS
Vegan Chocolate Raspberry Martini, MY DARLING VEGAN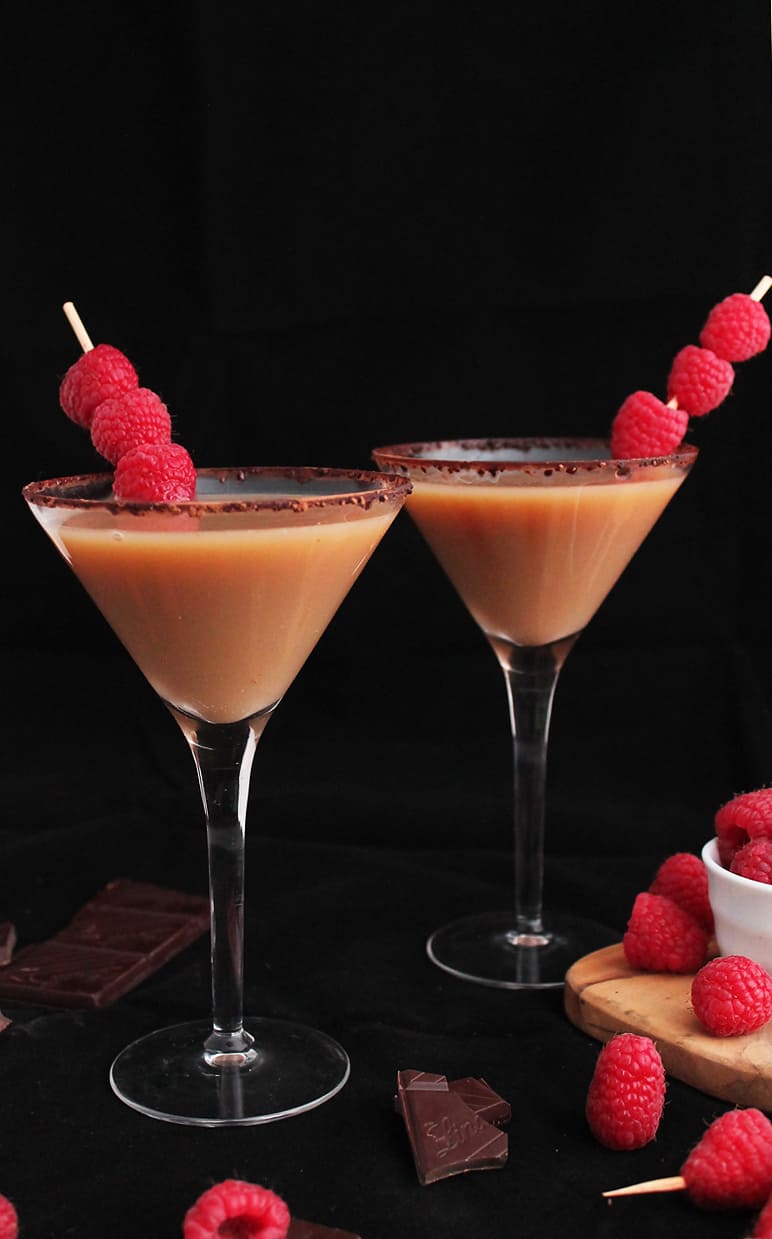 Cacao Turmeric Maca Hot Chocolate, Natalie's Happy Health
Mulled Wine, VEG ANNIE 
Pomegranate Shandy, GLUE AND GLITTER
Purple Stag Coctail Recipe, TINNED TOMATOES 
Ruby Red Gin Coctail With Clementines, TINNED TOMATOES
I hope you liked all these beautiful beverages and that you have found something for your sweet Valentine day and person.
Wishing you all the love in the world, Valentine or not!
xx Mari
And if you want more, join our VEGAN DEVOTED Facebook group for sharing recipes, gathering ideas and friends and having a great time!