Christmas is coming! I bet you already started baking cookies and planning what sweets you are going to sweeten this holiday with!
Here I present you with the best sweet choice from my fellow vegan food bloggers. With this post and a few words, I want to thank you all, dear people, for reading this blog, commenting, cooking and baking along my side. Without you, this blog wouldn't make any sense at all.
I also want to thank my fellow bloggers for participating in this great roundup.
And to all of you, I wish beautiful, healthy, sweet, peaceful holidays and many, many great memories to save in your hearts!
p.s.
Be sure to check 17  VEGAN CHRISTMAS DISHES collection too!
xx
Mari
2. VEGAN LEMON BANANA COOKIES, Nuts & Walnuts
3. LUXURY VEGAN MINCEMEAT, Yumsome
4. RAW VEGAN CHOCOLATE TART (GF), Yumsome
5. BUCKWHEAT AND ALMOND THUMBPRINTS; Culinary Postcards
6. RAW WALNUT BARS WITH DATE CREAM; Culinary Postcards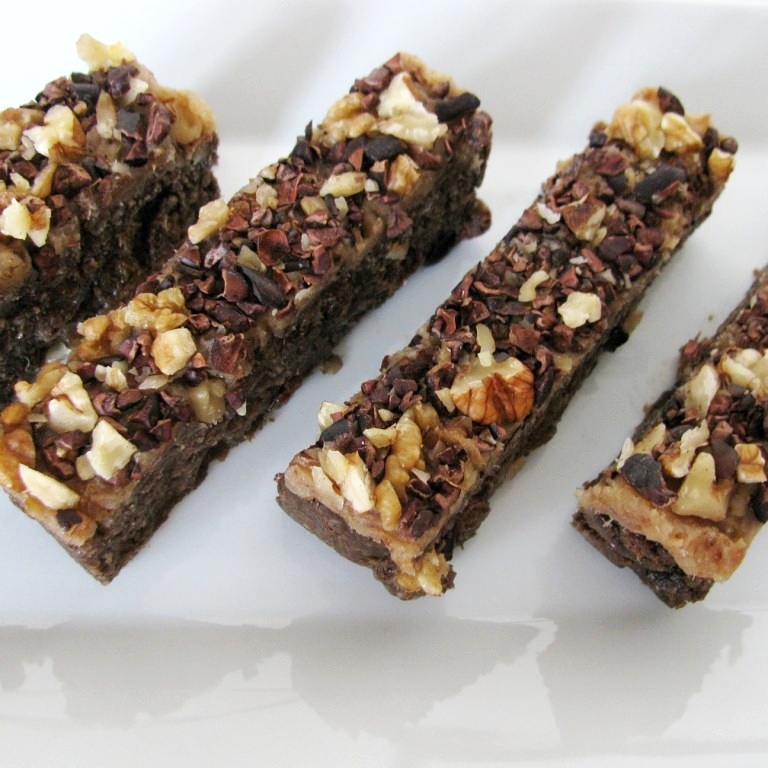 7. ALMOND CINNAMON CHRISTMAS COOKIES STARS (GF, VEGAN), Travelling Oven
8. CHOCOLATE ALMOND BALLS (VEGAN, GF), Travelling Oven
9. CLASSIC GLUTEN-FREE GINGERBREAD COOKIES (Vegan), Strength & Sunshine
10. CHOCOLATE CINNAMON BALLS, Natalie's Food and Health 
11. CLASSIC VEGAN TOFFEE BARS, Veggie Inspired
12. MAPLE CINNAMON CRANBERRY PEAR SAUCE, Veggie Inspired
13. CINNAMON CANDIED NUTS, Intentionally Eat
14. NEW ENGLAND PUMPKIN PIE, The Lazy Vegan Baker
15. VEGAN MINT CHOCOLATE TRUFFLES, The Stingy Vegan
16. GLUTEN-FREE CHOCOLATE MOUSSE CAKE, Rhian's Recipes
17. VEGAN MONKEY BREAD WITH APPLES AND CRANBERRIES, Fried Dandelions
18. GRANDMA HENRIETTA'S BOURBON BALLS, Fried Dandelions
19. SWEET POTATO CASSEROLE WITH PECAN AND CASHEW CRUMBLE, Sprouting Zen
20. THE BEST VEGAN MACHA CAKE RECIPE EVER, Sprouting Zen
21. PEPPERMINT CANDY CANE TRUFFLES, VEGAN, Where You Get Your Protein
Be sure to pin this great collection for later!